The Government has permitted the importation of foreign domestic helpers (FDHs) since the 1970's for meeting the shortage of local full-time live-in domestic helpers. The arrangement is in line with the fundamental principle of the Government's labour policy that local workers should enjoy priority in employment. Employers can only import workers if they have difficulty in recruiting suitable local workers in Hong Kong.
The Government has prescribed the Standard Employment Contract (SEC) (form ID 407) to protect the interests of FDHs and their employers. The SEC for application of visa for FDHs is available for collection in the Information and Liaison Section of the Immigration Department on 2nd Floor, Immigration Tower, 7 Gloucester Road, Wan Chai, Hong Kong.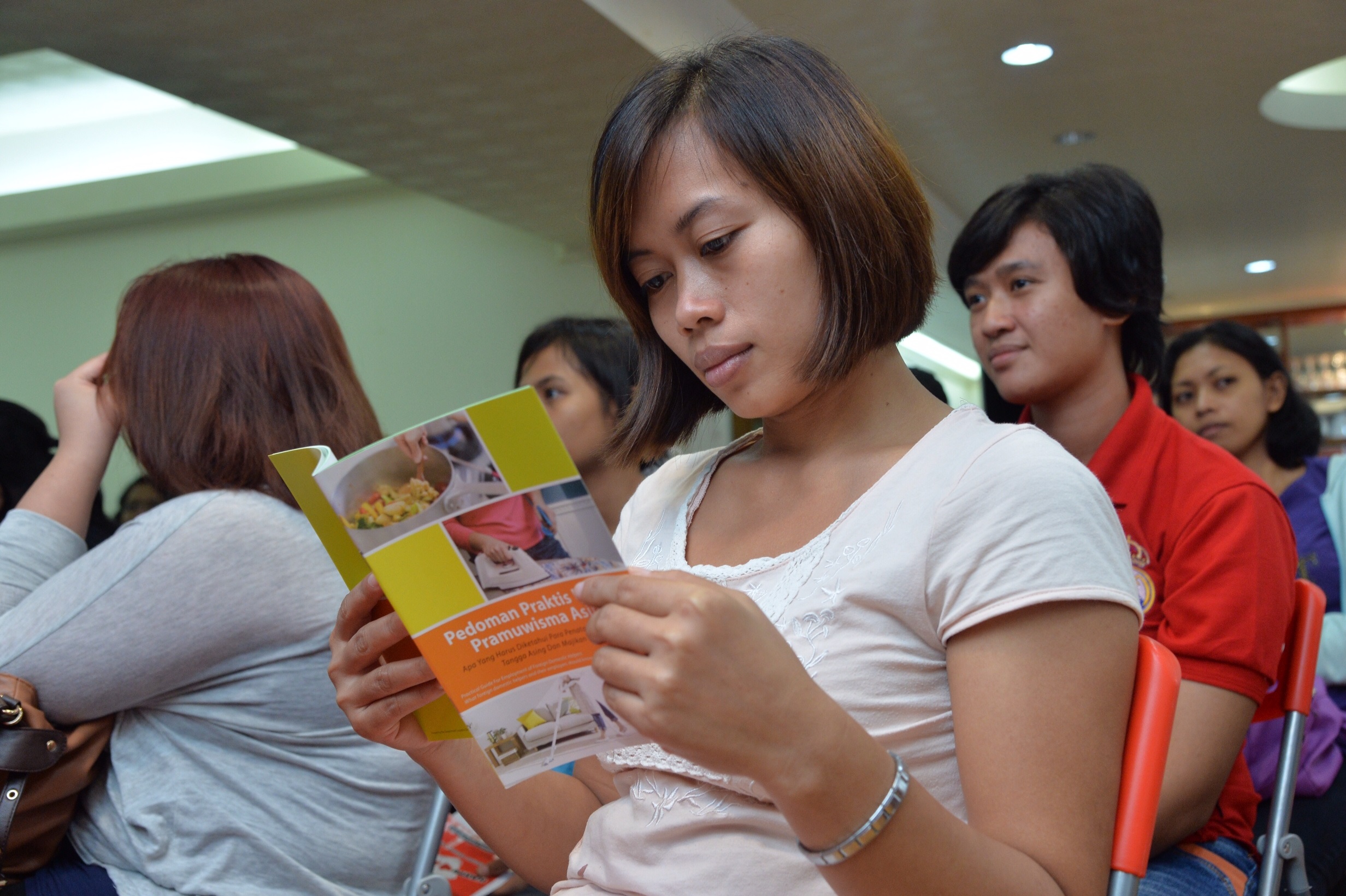 In addition to protection offered by labour legislations, FDHs enjoy additional protection, such as free accommodation, free food and free medical care by employers, as set out in the SEC. FDHs and their employers also have access to the free consultation and conciliation service provided by the Labour Department (click here for the addresses and contact details of offices of the Labour Relations Division of the Labour Department) in case of disputes. If no settlement could be reached by conciliation, the cases would be referred to the Labour Tribunal or the Minor Employment Claims Adjudication Board for adjudication.
To protect employers as well as the job opportunities of local workers, FDHs are not allowed to take up any other employment including part-time work, or to work at any places other than their employers' addresses as specified in the signed contracts.
For FAQs on contractual and statutory entitlements of FDHs, please click here.
Related link: Hiring Foreign Domestic Helpers
Minimum Allowable Wage (MAW)
The MAW is the wage protection offered to FDHs. Employers must pay FDHs a salary that is not less than the prevailing MAW at the time of signing the contract. This safeguards FDHs against exploitation on the one hand, and protects local workers from competition with cheap foreign labour. The MAW will be reviewed regularly by the Hong Kong Special Administrative Region Government, having regard to the general economic and employment situation in Hong Kong.
With effect from 30 September 2023, the MAW for FDHs is $4,870 per month, which is applicable to employment contracts signed on or after 30 September 2023. The previous MAW was $4,730, applicable to contracts signed between 1 October 2022 to 29 September 2023.